Housing Options Made Easy (HOME) for elders
Proudly serving the community since 1995
HOME is a free housing information and referral service for seniors.
Welcome to a respected and trusted place to learn about housing options for the elderly. This free assistance is available to seniors and their families who are faced with the overwhelming task of finding quality senior housing options. HOME uses a customized database of over 800 facilities. These range from Retirement Communities to multiple types of Assisted Living. Each referral is individually hand picked. We're more than a list – we're a helping hand! We are Senior Advocates and always put the senior first.
Housing options include: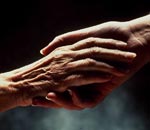 Retirement Communities
Assisted Living Communities/Large
Small Residential Care Homes (Board & Care)
Alzheimer's/Dementia Residences
(HOME) Housing Options Made Easy for elders, saves you unnecessary frustration and time by only recommending housing options in the Greater Sacramento area that meet our high standards of care.
Our heart goes out to you during this time because we understand what you're going through. Our commitment is that we will be there with compassion and concern because we really care about the outcome. We are proud of the reputation we have established in the community and look forward to talking to you about your loved one's needs.
Give us a call today
(916) 977-0188